Yisong Miao's Personal Website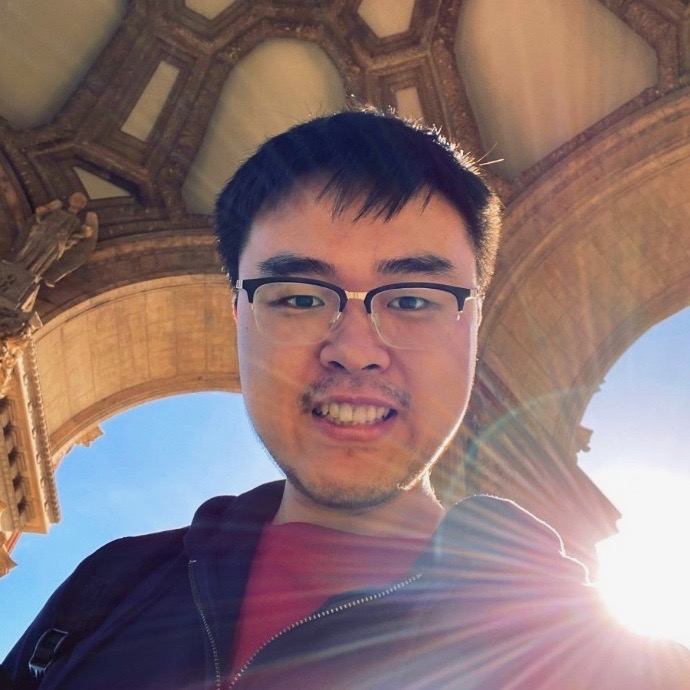 About
Welcome! I'm a second-year master student at SoC(School of Computing), NUS(National University of Singapore).
I'm affiliated to WING (Web Information Retrieval and Natural Language Processing Group).
I'm fortunate to be advised by Prof Min-Yen Kan and Dr. Wenqiang Lei.
My office is on level 5 of AS6 building.

My long-term goal is to push the research boundary of interaction between AI and humanity (including history, literature, music and other forms of arts), and answer a basic question: how we human perceive beauty. To achieve this long-term goal, I not only conduct novel research as introduced in the next section, but also initiate UCMW project purely out of my personal interest.
I have maintained a few reading list within my research interest: Link
I also have a bucketlist of 101 things to do before death: Link
Some External Links: Google Scholar LinkedIn GitHub Email: miaoyisong AT gmail.com Twitter Skype
---
Research Interest
Let's push the boundary.
Bachelor thesis – Webpage Classification
Webpage classification using URLs only.
Master thesis – Conversational AI
Conversational Recommendation. Project webpage: here
Computational Discourse and Lexical Semantics – Ongoing project
Contextual Lexical Relation.
Implicit Discourse Relation Recognition.
---
Publications
If things are not failing, you are not innovating enough. – Elon Musk, Tesla Motors
We have One paper accepted by WSDM 2020 on Conversational Recommendation! Acceptance rate is 15%, it is my first published work!
[1] Wenqiang Lei, Xiangnan He, Yisong Miao, Qingyun Wu, Richang Hong, Min-Yen Kan, Tat Seng Chua (2020). Estimation-Action-Reflection: Towards Deep Interaction Between Conversational and Recommender Systems. In Proceedings of the Thirteenth ACM International Conference on Web Search and Data Mining (WSDM '20). PDF Codes and Project Websites @ Github.io
---
Education
I never let school interfere with my education. – Mark Twain
2014-2018, Bachelor of Engineering in Computer Science.
Founding Class of undergrad program of University of Chinese Academy of Sciences.
2018-2020, Master of Computing, National University of Singapore.
---
URL Link to my friends
When Voldemort is after you, you'd better be with your friends. – What Yisong learns from Harry Potter
Ms. Xin Wang is not only my girlfriend, but also my best friend. She is now an investment associate with Prosperity Investment based in Beijing. She has broad investment interest in the AI industry and AI-empowered traditional industry. She earned dual degree in Bachelor of Law and English Literature from UIBE in 2017. We are in love since August 2015. My relationship with her is the most precious human relationship except the one with my parents. The goal of our relationship is to create a loving family, and support each other to be stronger and closer to our individual goals.

Please get in touch with Xin if you would like to be funded by her!

Zek Chang is the founder of Guduo Inc., a technical start-up company headquartered in Beijing. Guduo solves general software engineering tasks as an intelligent outsourcing problem. Zek and me are both emotional men, we have similar taste in tech, music and arts. Our nights celebrated at the MEI bar have become one of my most impressive memories in Beijing, thanks for your drinks and accompanying. Please get in touch with Zek if you have a big idea to be realized with tremendous quality and speed!

Junda Zhang is the same batch of master student at SoC with me. We collaborated in CS5228 Kaggle Competiton and won the first-runner-up! Code. Junda has vast interest in machine learning and deep learning systems.
------ Stay Hungry, Stay Foolish ------